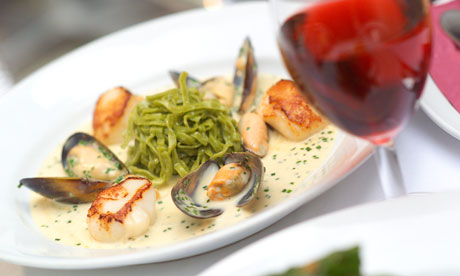 These smaller cities offer quite a bit to the traveller in their own right. Whether you're visiting for the crazy rugby scene or attending the Cheltenham Jazz Festival in May, you certainly won't run out of things to do.
Nor things to eat. There is a vibrant foodie scene in both of these cities that offers delicious, international cuisine at highly affordable prices.
In fact, Tony Naylor just wrote an article for the guardian.co.uk - Top 10 best budget restaurants in Cheltenham and Gloucester.
Making the list are Vanilla of Cheltenham, a "smart basement restaurant," and Blue Thai Kitchen of Gloucester - "cheap, cheerful and, for the money, pretty good."
Check out his full list, and contact us to plan your trip!